In 1994, Dave Jane moved to central Illinois from England to pioneer a missions program. His plans to return to England after a few years changed when he met Kasey, who grew up in Washington. They were married, and for over 25 years they have been working in churches together across Illinois. They have three children, Benn, Will and Emma.
In 2013 they felt like God was leading them to plant a church in their hometown of Washington. Their love for the community, and their desire to see their unchurched neighbors and friends discover Jesus was the inspiration behind this big step.
Family: Kids Benn, Will and Emma. Dog Surrey and cats Izzy and Bella
You can also find me: Outdoors! I love to ski, hike, cycle, which is why I love the mountains of Central Illinois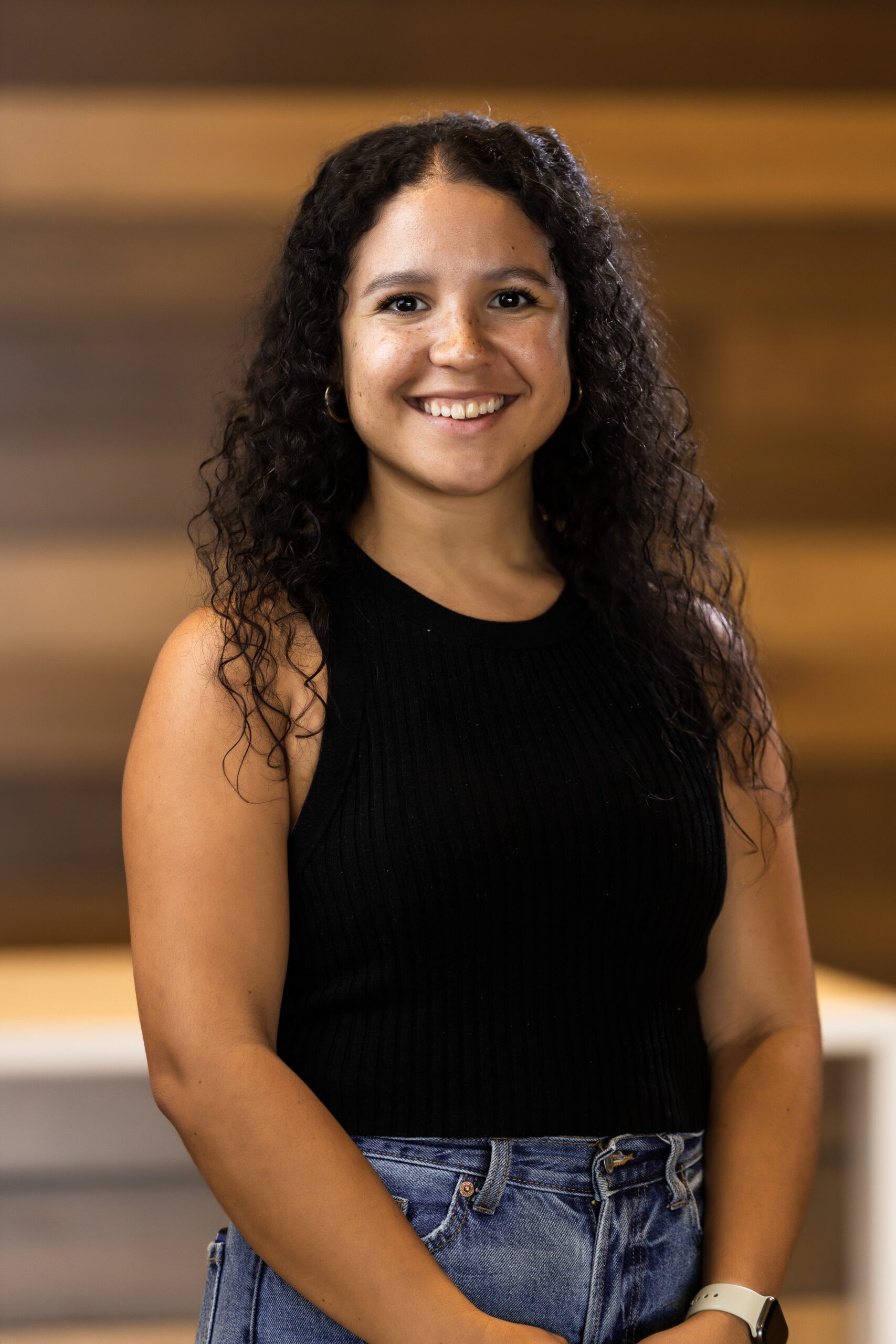 Caitlyn Killpatrick
Creative Pastor
What this means: I oversee all creative and production efforts at Connect. I lead our team of creative staff and volunteers to make sure we present the message as clearly and creatively as possible.
Family: Husband Justin. Kids Rhoen and Luna.
You can also find me: gathering my family and friends. Volunteering at D52 schools. Going on hikes and biking or at the gym. Getting really hot in a sauna or really cold in an ice bath 🙂
Whitney Klinke
Connections Pastor
What this means: I help newcomers find their place, whether that is a place to serve or a group to join. I am also part of the teaching team, so I get the pleasure to speak on some Sundays. My goal is to make everyone feel at home and have a place to belong, while growing in their faith and deepening their relationships to those around them.
Family: Husband Jeff. Kids Reese and Finn. Dog Ruthie.
You can also find me: D52 schools. Part of a group called Moms in Prayer. Involved with Baseball/softball travel teams with our kids. Surrounding myself with family and friends.
Josie Mosbach
K-5 Director
What this means: I oversee Connect Kids as a whole, specifically K-5th grade.  I work to prepare our Sunday morning and Wednesday night services as well as help to lead our amazing team of volunteers.
Family: Husband JT
You can also find me: coaching with the WCHS Pantherettes, at a local coffee shop, supporting local small businesses, and on jeep rides or long walks with my new husband.
Jennifer Allen
Connect Kids Pre-K Director
What this means: My job is to implement, coordinate, and oversee children's ministry from nursery to Pre-K as well as their families. I focus on helping the kids become devoted followers of Christ.   I also have a great team of Volunteers who I have the privilege of leading as we serve these kids together.
Family: Husband Mike. Kids Carter, Addison, and Kendall
You can also find me: On bike rides with my kids, sporting games, volunteering in my kids' school for holiday parties and events, spending time at our campground with my family, or in a coffee shop!
Shelby Yocum
Connect Center Director
What this means: My job is to make sure the Connect Center is always ready for the community to use. I facilitate room rentals which includes anything from small groups to large event gatherings held at the Connect Center. Additionally, I oversee the maintenance and cleaning schedule and upkeep of the building and grounds.
Family: Husband Jake. Kids Anna, Nora, Zeke, and Noel. Dogs June & Lucy, and cats Maude & Millie.
You can also find me: volunteering in the school and Washington District library, serving as a barista in the Connect Church Coffee bar, leading a girl scout troop, and running around outside with my family.
Luke & Cierra Moore
Youth Pastor
What this means: We work with Connect Youth (6-12th  grade) leading the Sunday Night Youth service and helping to lead our amazing team of volunteers. We also plan and organize regular events for the students of Connect Youth.
You can also find Luke: substitute teaching at the Washington schools. At middle school and high school sporting events. In my kitchen or on a golf course.