Connect Church began as a dream…
… A dream in the hearts of our founding/lead pastors, Dave and Kasey Jane. Starting in early 2013, the Janes began meeting with what would become the initial group of people who would start the church with them.
On September 8th, 2013, approximately 200 people gathered at Washington Middle School for the first service. Over the years, the church has seen significant growth. In the summer of 2019, the church moved into a new, permanent location in the middle of Washington into what had been an old Walmart building years earlier.
Launch Sunday, September 8, 2013 at Washington Middle School.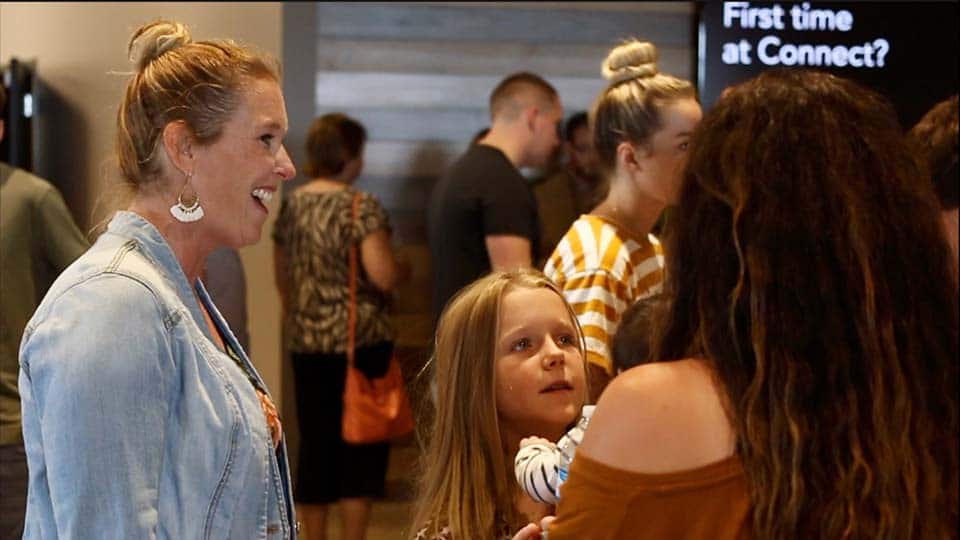 Connect Church has kept its focus on being a church where people who are far from God can find their place and belong. Using a three-fold strategy of Sunday services, small groups throughout the community, and an emphasis on serving the church and community, we continue to be a blessing to the community and the surrounding area.
Join us for an upcoming Get Connected session where you can hear from our pastors, staff, and management team as they discuss who we are as a church and why we do things the way we do them.